Two things that Happened during Yar'Adua's burial in 2010 that most Nigerians did not know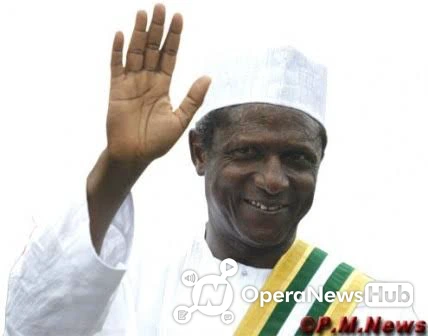 Late President Umaru Musa Yar'Adua who emerged as president in 2007, died on 5th May 2010 in FCT Abuja after a long illness.
His remains was flown to his hometown Katsina in Northern Nigeria, where he was finally laid to rest.
But during the burial of the late President Musa Yar'Adua at Katsina, two things happened which many Nigerians probably don't know till date.
1. The burial of the late president was almost marred by violence, as crowd of youths tried to disobey security orders.
2. The former president Goodluck Jonathan did not attend the burial of his boss late Umaru Musa Yar'Adua.
Read full article below:
Yar'Adua's body draped in the nation's national colours at the Katsina Township Stadium shortly before his burial
The burial of the remains of former President Umaru Yar'Adua was almost marred by violence on Thursday as hostilities broke out between youths and security agents at the gates of the Katsina Township Stadium.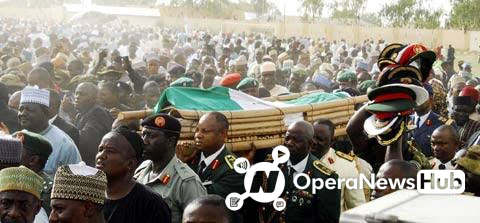 Trouble started when the security agents manning the gates tried to prevent the youths from entering the stadium to witness the burial which was not attended by the newly inaugurated President, Dr. Goodluck Jonathan.
Angered by the attempt to stop them, the youths went on the rampage, hauling missiles at the soldiers and policemen who in turn threatened to shoot them.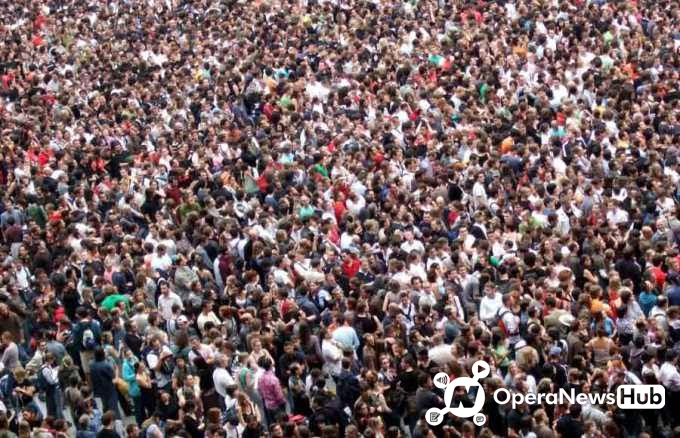 The former President Goodluck Jonathan, who was absent from the burial also did not attend a brief ceremonial parade supervised by the CDS in his honour of the late Yar'Adua.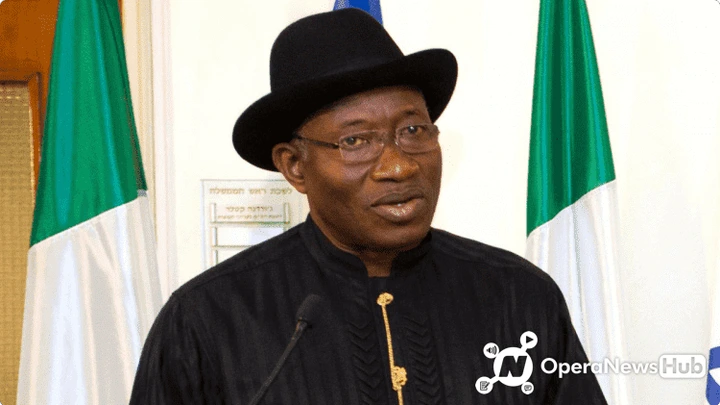 No official reasons were given for these but two different sources in the Presidency gave different reasons for Jonathan's actions.
While one source claimed that he was advised by the office of the National Security to stay away from the ceremonies because of unfavourable security report, the other said it was due to the strict Islamic nature of the burial.
Source revealed that, the former President mandated Bankole, a Muslim and the highest ranking public figure to lead the Federal Government team to the burial.
However, another source revealed that the President later paid a condolence visit to the Yar'Adua family.
The body of the late President Musa Yar'Adua was laid to rest at exactly 5.50pm after final prayers by the Sultan of Sokoto, Alhaji Saad Abubakar. (May His Soul Rest in Peace)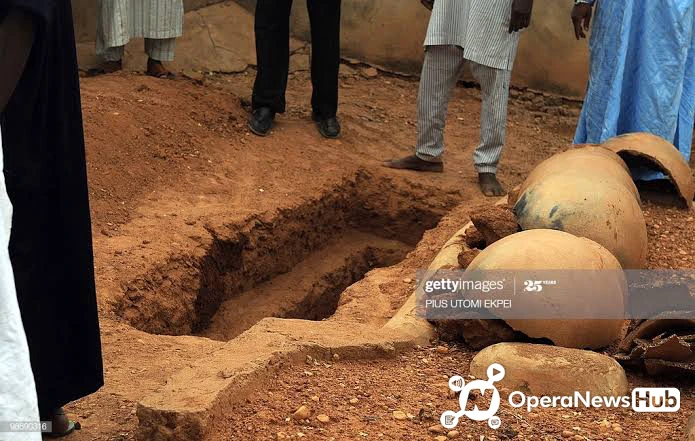 More photos of the burial ceremony;
R. I. P. NIGERIA WILL FOREVER REMEMBER YOU SIR…
Promote Your Song & Video with Us Now At Affordable price contact us us now
08022290573
1805loaded@gmail.com

Share this post with your Friends on