Thief Caught And Forced To Drink Glucose But They Lied To Him It Was A Poisonous Subtance
A 27 year old man Ezekiel Uzor has been arrested by the Imo State Police Command For attempted murder and robbery.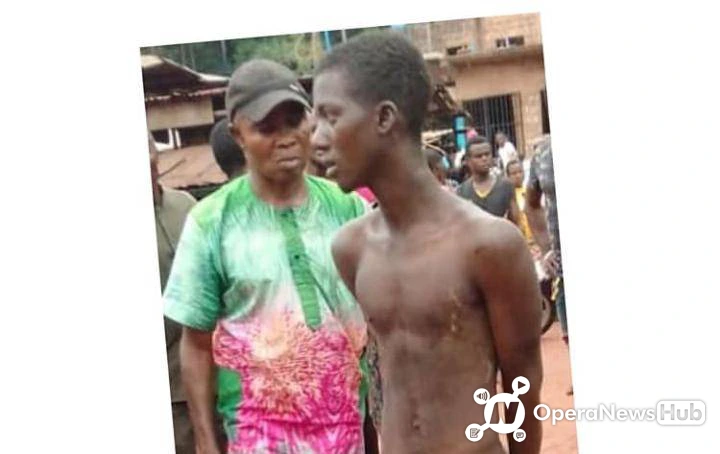 Ezekiel met his waterloo after he was caught by the victim which he had already stole some of her valuables
He was apprehended by some youths in the neighborhood after the victim raised alarm and he was also forced to drink glucose but they lied to him it was sniper just to see he's reaction.
He however begged and cried and promise to turn a new leaf
The suspect was said to have gained entrance into their victim's apartment around 2am but luck ran out on him after the victim raised alarm he was however rounded up by some youths and handed over to the Police.
Speaking on the strenght of the report, CSP James Osakwe commended the youths for not putting laws into their hands
What do you have to say about this? Leave your comments below and share with others
Promote Your Song & Video with Us Now At Affordable price contact us us now
08022290573
1805loaded@gmail.com

Share this post with your Friends on