The untold truth behind all the WWE matches you watch on television
Yes you read it right, your favorite WWE, world wrestling entertainment stars are no more than Chuck Norris, Jean Claude Van Damme or Bruce Willis.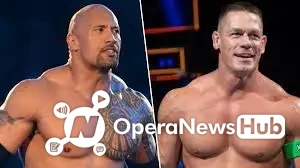 Over the years, the McMahon family have successfully turned the wrestling business into a world famous and money spinning venture. There are millions of eager fans on every continent who religiously follow every development, matches or news from the WWE.
There are even WWE offices in other continents and once in a while matches are fixed outside of the traditional American home.
But are all these big matches we see on television what they really look to be? Do the likes of John Cena, The Undertaker, and the famous old school gangs of Hulk Hogan, Ultimate warrior, Razor Ramon etc really break their bodies and shed real blood?
The truth lies slightly beneath the surface.
A look at the history of the WWE will tell you that it was not always called WWE. Those of us who have followed the industry in the last 25 years will know that it was named WWF, World Wrestling Federation, before the named was later changed to WWE.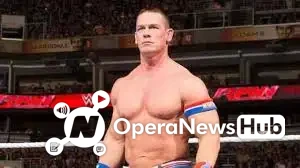 The reason is found in these excerpts from Wikipedia, and it says;
"Titan was renamed World Wrestling Federation, Inc. in 1998, then World Wrestling Federation Entertainment, Inc. in 1999, and finally the current World Wrestling Entertainment, Inc. in 2002. Since 2011, the company has officially branded itself solely as
WWE though the company's legal name was not changed."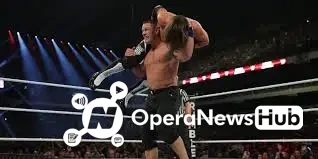 The history the WWE on the Wikipedia page also proves that all fights we watch on TV are stage managed, just like any fight in a Hollywood movie.
" As in other professional wrestling promotions, WWE shows are not legitimate contests, but purely entertainment-based performance theater, featuring storyline -driven, scripted, and choreographed matches, though matches often include moves that can put performers at risk of injury, even death, if not performed correctly. This was first publicly acknowledged by WWE's owner Vince McMahon in 1989 to avoid taxes from athletic commissions. Since the 1980s, WWE publicly has branded its product as sports entertainment, acknowledging the product's roots in competitive sport and dramatic theater."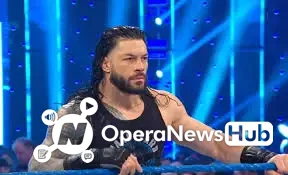 Now do you still wonder how an obviously weaker opponent will defeat a firm favorite just to set up a 'revenge' fight for another Royal Rumble night? It is all one big movie.
It also explains why the wrestlers are easily adopted into Hollywood movies, they are one and the same group.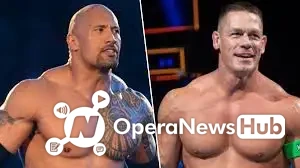 So sit back, relax and enjoy your entertainment without the emotional involvement that goes with your favorite wrestler losing or winning a fight, the truth is , he or she is not actually fighting to win, it is a fight to keep you entertained.
Promote Your Song & Video with Us Now At Affordable price contact us us now
08022290573
1805loaded@gmail.com

Share this post with your Friends on