The Story Of Sapon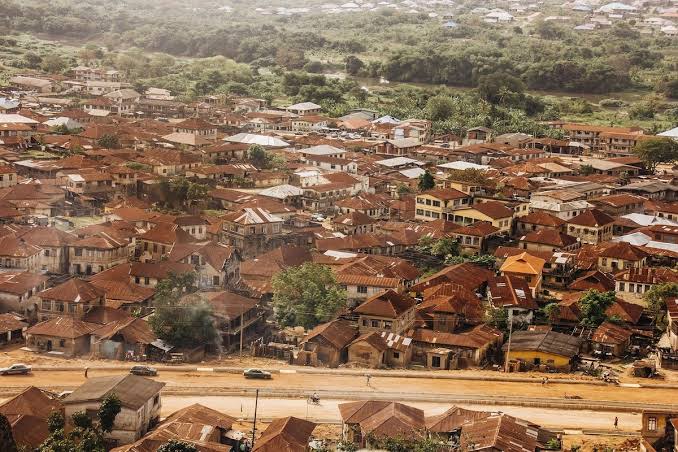 Most Yoruba who use the adage 'Sebi Otimo Elewa Sapon' which loosely translate to 'cut your coat according to your cloth' in English probably don't know the origin of the saying.
"Sapon" was coined from the word "Saponloore…. Se Apon loore" meaning (help the bachelors).
Sapon was some sort of a rendezvous for people, especially men who are unmarried. It was a place to wine and dine back in the days in Abeokuta.
Because of its location is connected to places like Ijaiye, Ago-Ika, Ago-Oba, Itoku, Lafenwa, Isale Igbein and Ake roads.
Many people are unaware of what led to the popular slang "Sebiotimo, elewa sapon", literally meaning "Cut your coat according to your size"
There was actually a woman called Madam Janet Ewusi Odesola who was selling Beans at Sapon. Important personalities, Kings, Govt officials, Men, women and children loved her sumptuous cooked beans with stew, Ewa Pekule.
Madam Janet was born in 1925 and went to Methodist primary school, Ijoko Abeokuta. She was initially hawking dry fishes, before she forayed into cooked beans in 1951.
Her Beans was selling very fast despite cooking a big bag of beans daily. People bought with cash and when they were out of cash, they buy on credit.
It got to the point that the beans seller could not handle the credits anymore!
She devised a means of preventing people from buying on credit.
Whenever they came to her, she asked for money, if it was 10kobo they had, she sold 10k worth of beans.
If they beg for more beans on credit she told them, "SEBIOTIMO;" that is, "cut your cloth….."
With time, people got used to her new style. Before they asked for more, they already knew the response she would give.
As a result, they nick named her "Se biotimo, elewa sapon".
More so, she only sold one big pot of beans per day, she did not cook extra. So, when people asked her why she didn't cook more, she would reply; "Mo se bi motimo ni") meaning "I cut my cloth according to my size".
Under
Breaking News, Trending  
Promote Your Song & Video with Us Now At Affordable price contact us now
08022290573
1805loaded@gmail.com