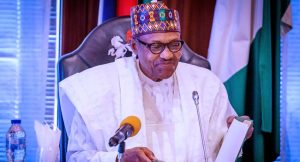 The current situation in Nigeria is alarming because of the magnitude of unrests, killings, and abductions ravaging the whole of the country.
The magnitude of the security challenges facing Nigeria is taking a huge toll on the nation's security forces, on Monday, multiple attacks on lives and properties in the country claimed at least 15 cops and five soldiers.
The situation in Nigeria has prompted the Coalition of Northern Groups to carpet President Muhammadu Buhari accusing him of dishing out empty threats to bandits.
How security has been in the past week in Nigeria
Dozens of civilians and security personnel killed in Nigeria in one week.
Bandits and Boko Haram terrorists continue to carry out attacks and kidnappings for ransom.
Zamfara State was among the places where more than 50 people were killed by gunmen last week.
Five out of the students of Greenfield University abducted in Kaduna state have been murdered by the bandits.
The Niger State government recently said Boko Haram had seized parts of the state and hoisted the flag.
Boko Haram and ISWAP militants have intensified their attacks and claimed responsibility for the attack in Geidam town in Yobe State where the death toll has yet to be determined.
Gunmen also killed security personnel in Rivers State in an alleged attack by IPOB members.
On Tuesday, The House of Representatives called on President Muhammadu Buhari to declare a state of emergency over security and increase the number of troops and police, following the recent deteriorating security situation in the country.
Former Senate President, Abubakar Bukola Saraki, has also called on President Buhari and the All Progressives Congress (APC) to seek urgent help over Nigeria's worsening security situation.
In a related development, the Governor of Benue State, Samuel Ortom, has condemned the recent killings in the state by suspected herdsmen.
Ortom while reacting to the attack on Abegana village, disclosed that 70 people have lost their lives to attacks in Makurdi, Guma and Gwer West local government areas.
Ortom said, "We are being overstretched and the people are fed up. We all cast our votes for President Buhari. He must not continue to be aloof. He must tell us where we are going in this country. The body language of the President shows that he is the President of the Fulani people."