Naira marley Challenge Olamide On a Battle of a hit : Is This Not Disrespectful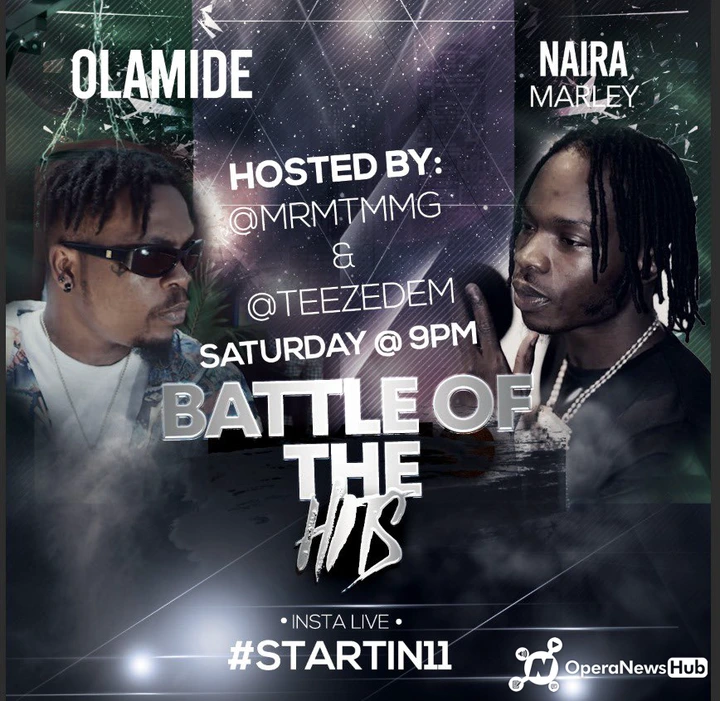 A Nigerian popular Musician Azeez Fashola, famously known as Naira Marley has Hosted His Boss in Music Olamide Ayodeji A.K.A Badoo in a challenge against him. This challenge which will take place on Saturday, 2nd of May, 2020.
The hip-hop musician has posted this on his twitter and instagram page and has been trending over as at yesterday 1st of May, 2020. This trend has caused so much chaos on his official twitter account by which fans of the various contestant had been proving to each other who and how the superior is, even before the real challenge has not even taken place.
Infact this is getting serious as a fan posted this on his timeline saying;
"Lol olamide had more hits in 2015 than naira has had his whole career, this is disrespectful.
@ meekaalo; Mayra legbe baddo, what kind of nonsense is that.
@Jayblack; stop smoking during fasting, the side effect is always bad, why bringing a king to battle a palace guard.
@i'm kiss; the matter weak me o, only 3 songs for baddo Don end.
@kiss; what sort of rubbish is this, Ronaldo Vs Gorvinho.
@Lawa; with what song will Nairamarley battle with.
Hmm! I really think tonight is going to be slot of fun and interesting. Even me I will be dieing to follow the trend up myself and I don't know about you sha…. Or did I just hear you say Naira will win the battle just now?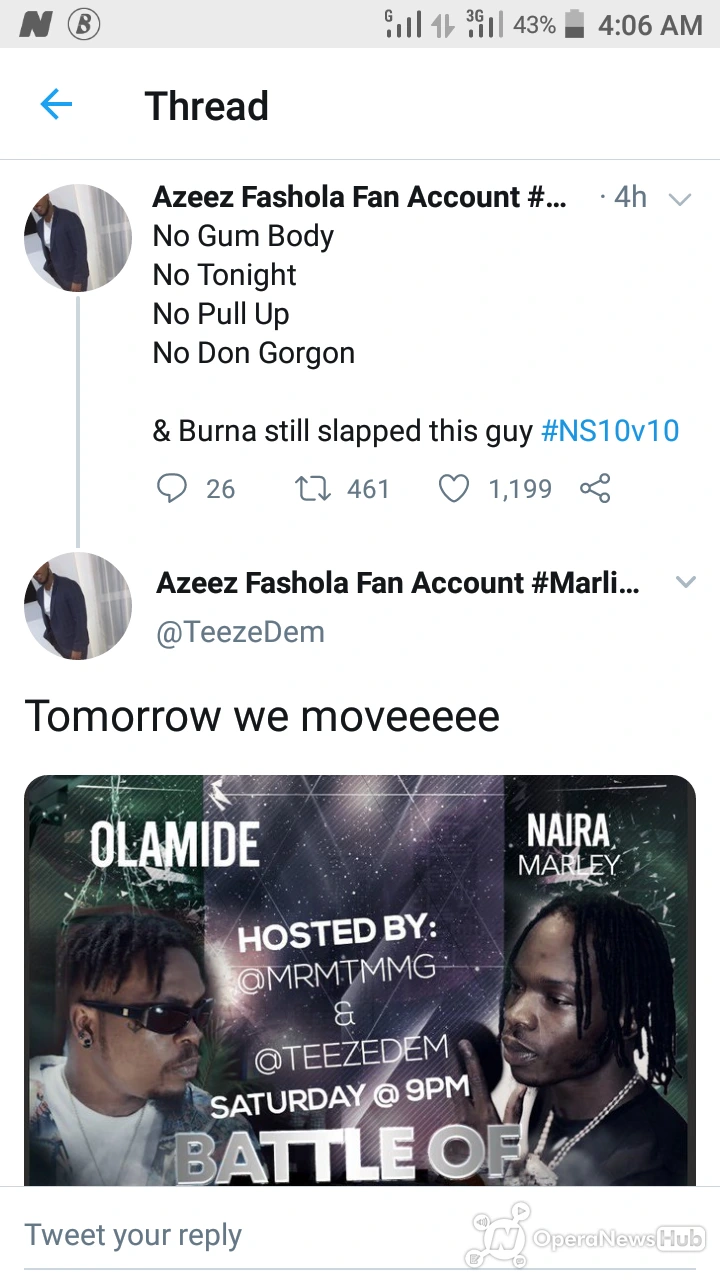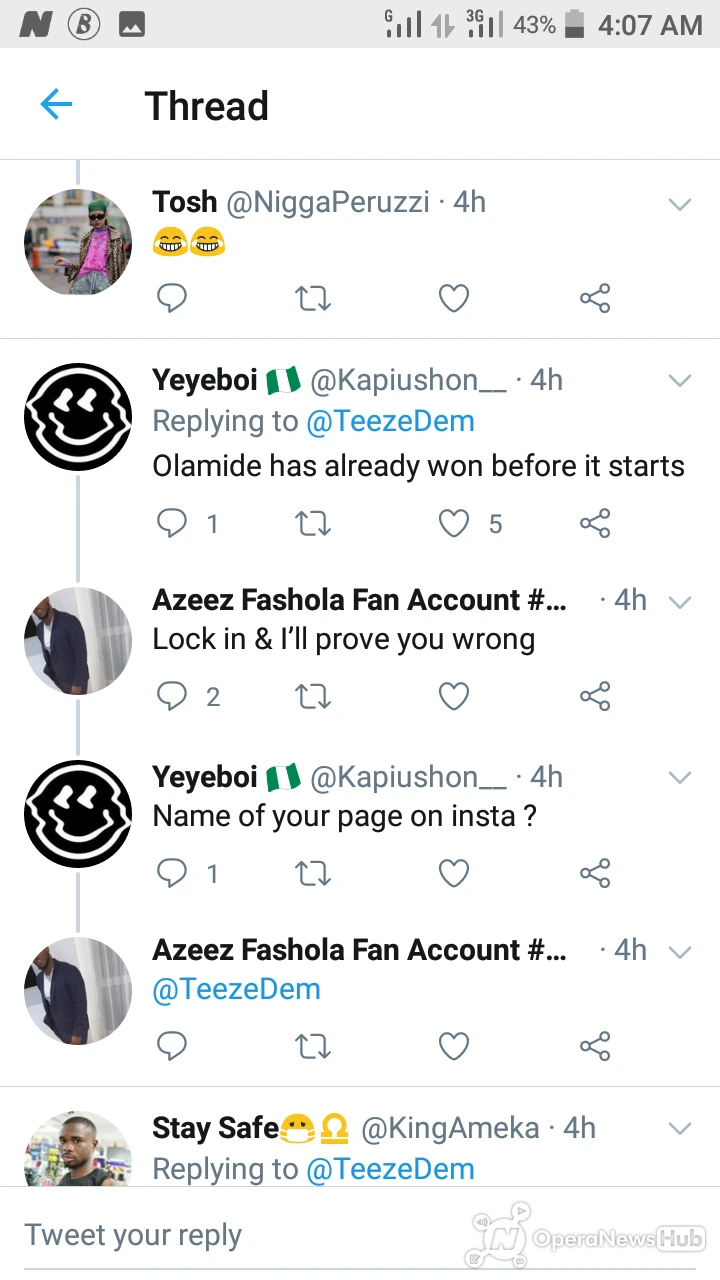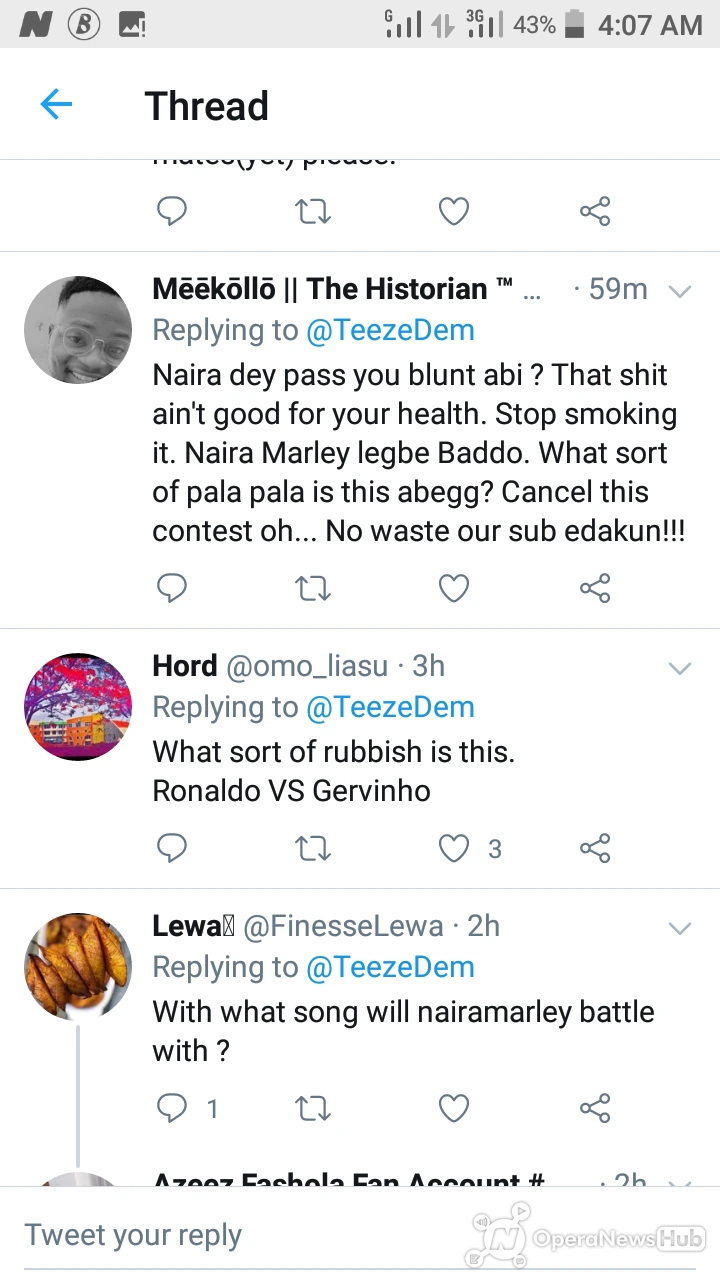 Promote Your Song & Video with Us Now At Affordable price contact us us now
08022290573
1805loaded@gmail.com

Share this post with your Friends on