Meet the beautiful family of the late "Ibeji Oran"
Late Taiye and Kehinde Osuolale are identical twins popularly known as Ibeji Oran in the Yoruba movie genre. These names were given to them on account of their roles in an epic movie entitled,Ide,produced by late Yekini Ajileye in 1993.Since then,the late actors did not look back.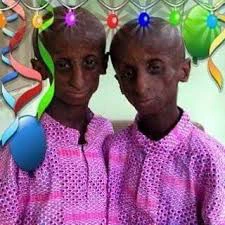 The duo who were happily married have also featured in movies like 'Koto Aiye', 'Seranko Seniyan' among others. The adults who were mistaken by most as kids because of their stature got their first role in late Ajileye's movie 'IDE' where they gained popularity.
Their horrible look and stigmatization had never been a hindrance to their progress in the industry.The Osogbo born entertainers believed that there is ability in deformity.
A lot of people did not even know that late actors, Ibeji Ide or Ibeji Oran got married, talk-less of leaving behind two wonderful children, both boys.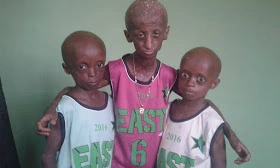 Kindly drop your opinions in the comment section below
Promote Your Song & Video with Us Now At Affordable price contact us us now
08022290573
1805loaded@gmail.com

Share this post with your Friends on