May Day: Buhari Govt Is The Real Enemy Of Nigerian Workers – ASUU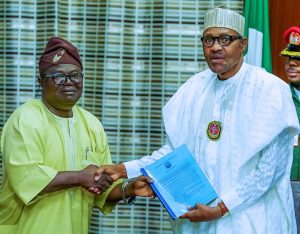 The Academic Staff Union of Universities (ASUU) has submitted that the Muhammadu Buhari federal government is not worker-friendly.
The University of Ibadan chapter of ASUU made the submission in a statement on Saturday made available to newsmen in commemoration of the 2021 workers' day celebration.
The statement titled 'Buhari-led administration: The real enemy of Nigerian workers' was signed by the chapter chairman, Prof Ayoola Akinwole and it said the workers' condition has worsened under the current administration led by President Buhari.
According to Akinwole, the current administration wants Nigerian workers to work under terrible conditions.
It also urged accused the administration of having no regard for workers and their welfare but quick to label constructive criticism as hate speech.
"We must resist the ploy of government and its agents to divide us. We must resist their divide-and-rule strategies," it said.
It added that; "The government of the day has continued to turn a deaf ear to the agitations of labour unions and cries of the masses.
"They often request patience and understanding. Yet, impunity, financial impropriety and corruption have become the trademark of this Buhari-led administration.
"The Nigerian government continues to pass the burden of hardship and misery to Nigerian workers and the masses. The abductions and killings of students at all levels have become embarrassing to the country. Human beings are now a commodity of trade in Nigeria. This portends nothing but doom for the future of Nigeria."
In other news, the former chairman of First Bank Nigeria Limited, Ibukun Awosika, has stated that the removal of Adesola Adeduntan as the bank's managing director was taken in the bank's best interest.
Recall that First Bank had on Wednesday appointment Gbenga Shobo as its new managing director and chief executive officer with effect from April 28.
But the CBN had rejected his appointment, directing the bank to reinstate Adesola Adeduntan.
The apex bank also ordered the immediate removal of all directors of FBN Limited and FBN Holdings Plc.
Reacting in a post on her Instagram handle on Friday, Awosika narrated how she has maintained consistency in her contributions to the development of the bank.
Under
Breaking News
Promote Your Song & Video with Us Now At Affordable price contact us now
08022290573
1805loaded@gmail.com