Marry Me or Prepare for your Burial – Nigerian Lady tells her Boyfriend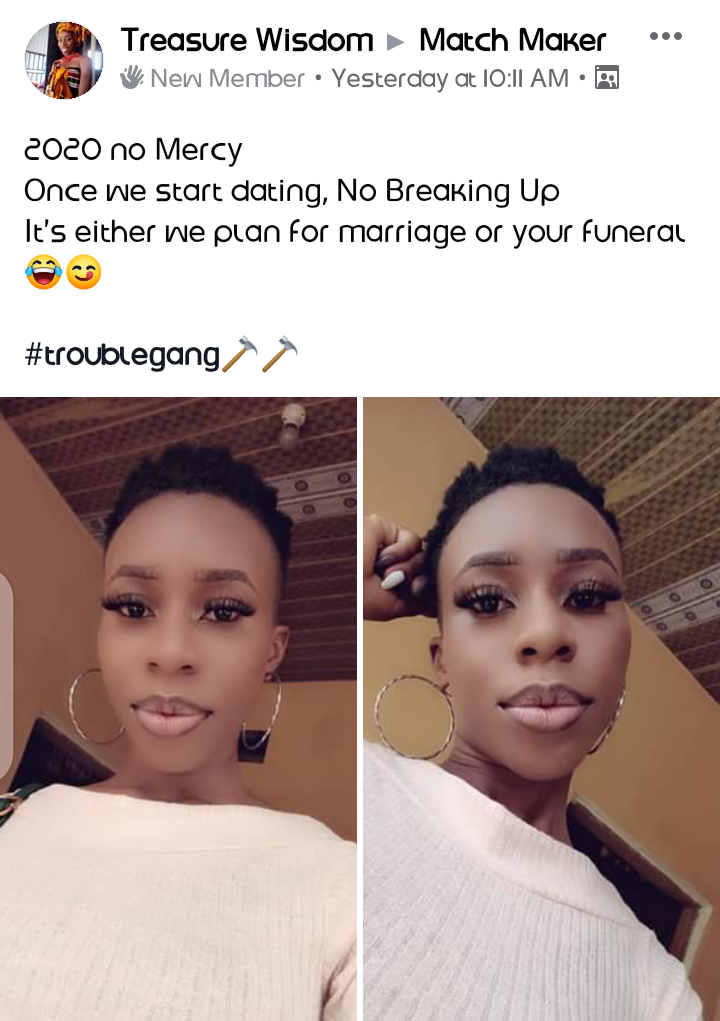 A Nigerian Lady on Facebook known as Treasure Wisdom has posted another bombshell saying any man that dates her in 2020 either marries her or prepare for his burial.
Treasure Wisdom, 19 years of age made this bold claim in a new and popular Facebook group.
She claims she has powers strong enough to debilitate a man or make his miserable for the rest of his life if he refuses to marry her.
The same girl once posted about how she has the power to make a man do whatever she tells him to do.
It is high time men become careful of where they look to find women because some women are very desperate this year.
What do you think about Treasure Wisdom an her claims?
Would you dare date her or advise your family member to date her?
Promote Your Song & Video with Us Now At Affordable price contact us us now
08022290573
1805loaded@gmail.com

Share this post with your Friends on