Just in :- Do not blame South Africans much for killing Nigerians because you dont know the atrocities some Igbo boys are committing there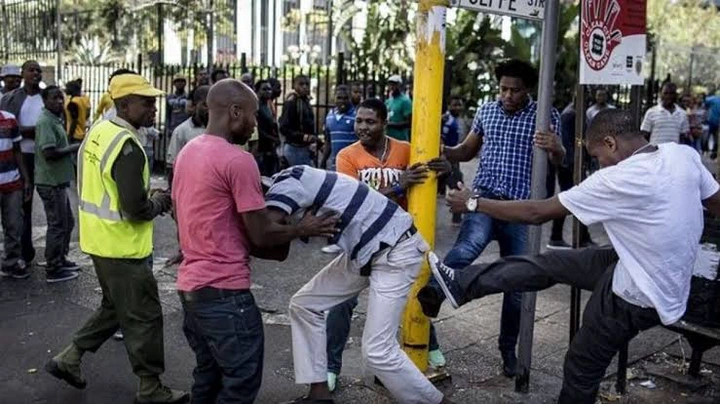 James Ekweme
This post is not promoting xenophobia but it is simply stating a fact that should first be corrected.
Before you attempt to solve a problem, look for the cause of the problem and uproot it.
I am not supporting the South Africans over the killing of Nigerians because human life is precious but truly I do not also blame them.
The reason is that I have been to South Africa and I have seen how wicked our brothers the Igbos are and how far they have spoilt our name.
It is very difficult being a Nigerian outside Nigeria because everyone suspects you thanks to our brothers (some Igbo bad eggs) who have no conscience at all.
If you know the atrocities Nigerians (Igbos) commit in someone's country you will even spit on their faces and disown them.
An Igbo man wants to be rich by all means and sometimes they kill some South African ladies and use their parts for charms just to get clients or connections.
This is not a super story but true story. I am not saying all the Igbos are bad, no!
But almost all the bad eggs I saw in South Africa were Igbos and the funny thing is that South Africans can't differentiate between Igbo, Hausa, Efik or Yoruba man, so they classify all of us as one.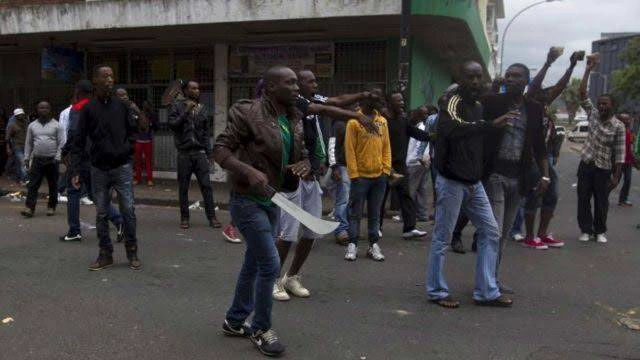 But when you get there you will realize that Nigerians have destroyed their country and they are not taking it again.
The same thing is in Ghana but the only reason Ghanaians are not revolting is simply because of Ecowas and the simple truth that Nigeria is virtually feeding them, else they would have revolted.
Some Nigerians are wicked and most times even Satan gets scared of Nigerians. How can you go to someone's country, stay with your brothers in one room for like 2 months?
You find a South African girl and start dating her, she begins to love you and even her brothers know only for them to wake yo one morning and realise that you have killed her and run with parts of her body for rituals?
Who will tolerate such inhumane set of people?
That is exactly what is going on there, if you here of any robbery incident happening in places like Cape Town, Soweto etc., it is 95% probably Nigerians committing the crime.
I am an eye witness, I don't hate my brothers but I hate the damage they have done to the image of our country.
Do you know that the Chinese are also tired of Nigerians?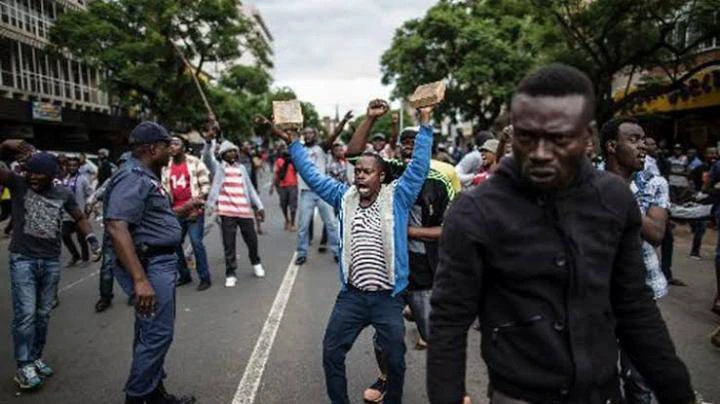 The only thing is that they are patient humans else what is happening now because of Covid19 would have happened a long time ago.
You may not be aware but listen, the Shanghai Drug Law Enforcement Agency located in Shanghai has an overhead bridge over the building, would you believe that Nigerians are selling drugs on top of that bridge?
Now let's focus in South Africa, these guys are natural not the patient type, they have been through a lot and they so value their country, they will due or kill to protect it.
The atrocities Nigerians commit there are enormous and when these guys start dealing with them that is when you will have them shout online looking for sympathy votes and playing the victim card but in the real sense, the South Africans are the victims.
I could not mingle with South Africans because each crime case they hear, they look for a Nigerian to vent their anger on, even when you are innocent as long as you are a Nigerian you may be dealt with.
Once an Igbo boy arrives in South Africa, he wants to get rich within 6 months and the best opportunity to achieve this is through dubious means and they don't mind.
Truly the Igbos are heartless and wicked.
Dont blame South Africans, blame our brothers the IGBOS.
Promote Your Song & Video with Us Now At Affordable price contact us us now
08022290573
1805loaded@gmail.com

Share this post with your Friends on