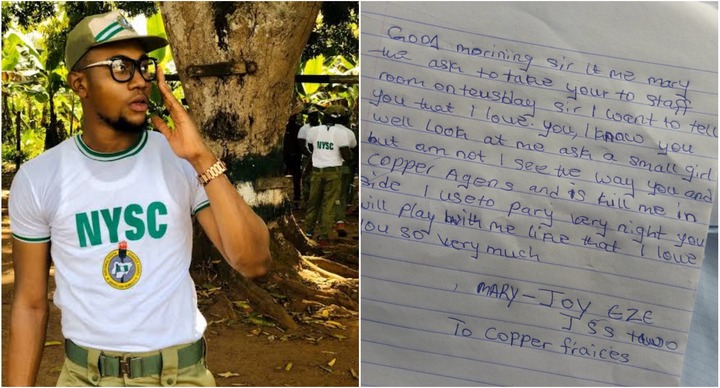 A yet-to-be identified Junior secondary school girl is currently trending on social media (twitter) after she sent a love letter to her handsome teacher, Danny.
Danny took to social media this morning to share the letter written to him.
In the letter. It was obvious that the young girl in question has been having this feeling for a long time as she shares out her jealousy toward seeing Danny playing with a fellow copper
She wrote: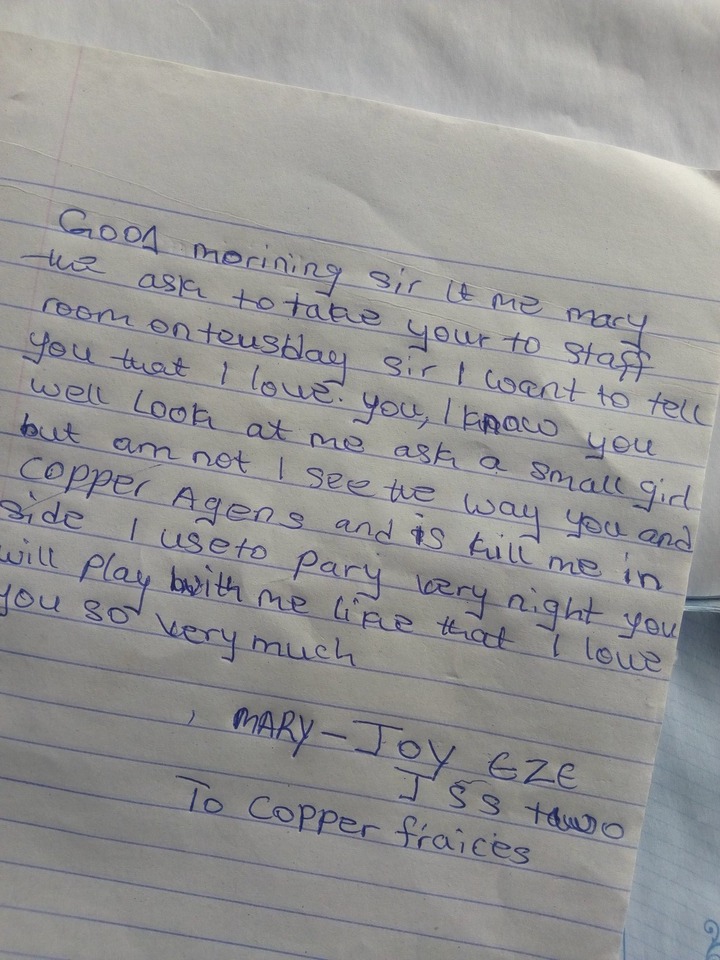 What's your advice to Danny?
As users urge Danny to report the girl to the school authority ?
I think danny should sit the girl down and talk some sense into her, not in a hashful but in a moderate way.
What's your take on this ?