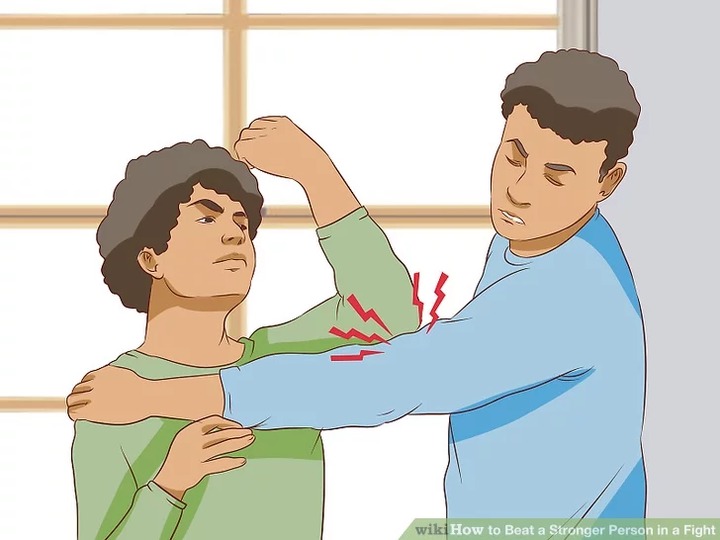 Being stronger than your opponent doesn't guarantee you that you will win the fight. Strength is a factor but there are oareas that matters a lot, strength matters only if you can make it matter, some other areas that matter in fight is your smartness, your speed, your height, Here are the ways you can win someone who is bigger and stronger than you in a fight.
1. GO FOR THEIR JOINTS TO REMOVE THEIR MOBILITY
Attack places like elbow, ankle, knee. They are vulnerable parts in the body.
2. GO FOR A WEAPON TO NEUTRALIZE YOUR OPPONENT
Always try to find objects around you that you can swing around example are: broom, bottles, always be careful when reaching for a weapon, your opponent can grab the weapon away from you
3. ALWAYS USE THEIR STRENGTH AGAINST THEM
This is an act of judo, using your opponent strength against him, he will not be able to go for an attack at that moment
4. LEARN HOW TO BUILD YOURSELF
you can go for a gym to get a good physical shape, or technique to beat a superior opponent