How I brightened my teeth in few minutes
How I whitened my yellow teeth in 1 minutes.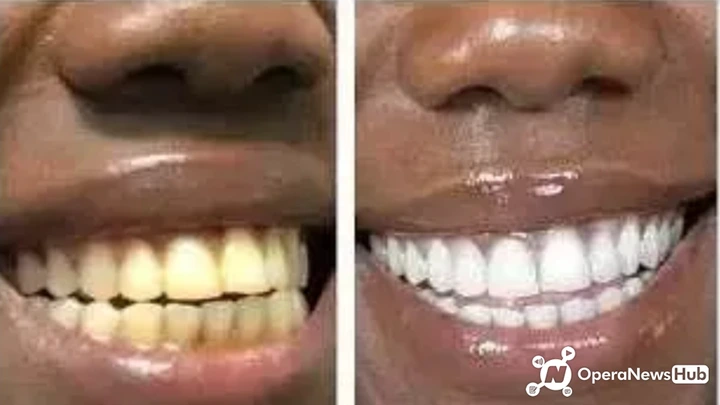 With this article, I will teach you the remedy I used to whiten my yellow teeth. This solution is very effective and you will see result in few minutes.
I have read many people post on social media asking for remedy for their yellow teeth and it is here for you. It is what I have used which means it is tested and trusted.
What you need:
Chopping board, ginger, lemon, grater, toothbrush, toothpaste, baking soda, small bowl, knife.
Procedure of the remedy:
1. Cut the lemon into two, remove the seed and get the juice of the lemon into a bowl.
2. Peel the ginger and grill it with your grater to a two tablespoons into the bowl.
3. Add a teaspoon of baking soda in the bowl.
4. Add your toothpaste in bowl (the size you use for daily brushing)
5. Use a toothbrush to stir everything together properly.
6. Now, your solution available. Use the solution to brush your teeth and get your white teeth immediately.
Welcome to the happy team!
Promote Your Song & Video with Us Now At Affordable price contact us us now
08022290573
1805loaded@gmail.com

Share this post with your Friends on