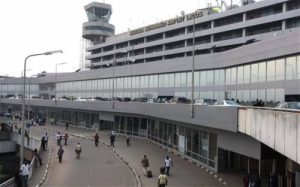 The Federal Government has proposed the concession of four airports for a period of 20-30 years, Naija News reports.
In a Frequently Asked Questions (FAQ) document released on Wednesday, the ministry of aviation said the airports will be maintained by a private investor for the specified period.
According to the ministry, the concession of the airports comes with a significant financial obligation that will be beneficial to the country.
The ministry disclosed that the airports are Murtala Muhammed Airport Internatioanl (MMA), Lagos; the Nnamdi Azikiwe International Airport, Abuja; Malam Aminu Kano Airport, Kano and Port Harcourt International Airport, Rivers state.
It also said that the government was starting with the most strategic assets because successful delivery of the concession agreement would give stakeholders the confidence to consider other possibilities in the aviation sector.
It said: "Infrastructure concessions of this nature come with a significant financial obligation which any responsible concessionaire will no doubt be keen to recoup.
"To this end we envisage a minimum of 20) to 30 years for the programme, which may be extended depending on performance and Nigeria's best interests.
"That said, the duration is not set in stone and will be subject to negotiation and then final approval by the Federal Executive Council."
The ministry explained that the planned concession would not affect the repayment of the $500 million loan taken from the China Exim Bank for the airports' terminals.
"China Civil Engineering and Construction Corporation (CCECC) was contracted to deliver a number of infrastructure projects throughout Nigeria in 2013. The Passenger Terminal development works are a small part of this, and the federal government has every intention to service its obligation," it said.
The article was originally published on Nigeria News