[CELEB GIST] Is The Old Wizkid Coming Back After The Release Of His Recent Single, "Jah Bless Me"?


••••••••••••••••••••••••••••••••••••••••••••••••••••••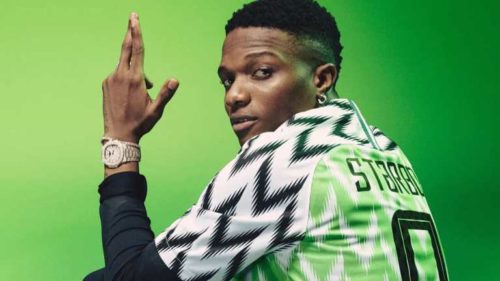 Wizkid kicked off the year 2019 after going on a two month break with the release of his new single; "Jah Bless," which is currently buzzing and making wave. The song has caused an eruption of excitement among Starboy's fans as they are happy they can now finally behold the Wizkid of 10 years ago which they have been clamouring for.
The song which brings back memories of the fresh, old and younger Wizkid has got music fans excited that finally what they have been hoping for could now be manifesting as they feel the younger Wizkid was a better musician than he is now.
The song has all shades of versatility from the music superstar who switches from vibe to vibe on the really cool jam. The song is a reminiscence of the Wizkid of EME and a reminder of the artiste that became so dear to heart of music fans about a decade ago.
Since the song dropped, there have been different remarks but many of which are about the fact that they feel the version of the Wizkid on "Jah Bless" is just like the former and definitely better than the new version of Wizkid who they feel now sings arrogantly without taking into cognizance the wants of his dearest fans.
With "Jah Bless," do you think the new Wizkid is coming back? Do you feel the Old Wizkid is a better one to the new Wizkid? Or do you feel there should be a combination of the two?

=
===
=====
========
============
==============
Click Here To download 1805loaded Application
==============
============
========
=====
===
=
Promote Your Song & Video with Us Now At Affordable price Mail us now
08022290573 1805loaded@gmail.com
Promote Your Song & Video with Us Now At Affordable price contact us us now
08022290573
1805loaded@gmail.com

Share this post with your Friends on