Love is really a beautiful thing. A young lady have shocked many people by getting married to her longtime boyfriend, who has been jailed in court.
From the picture, the young lady was seen putting on wedding gown. She was standing with her boyfriend, who was on handcuff before the presiding judge.
See the picture below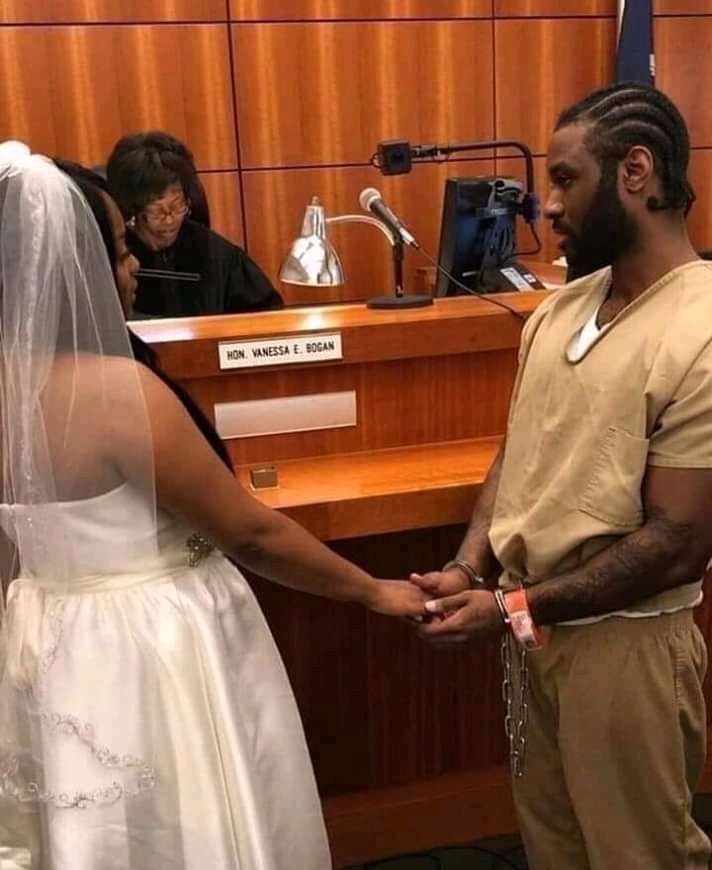 This depict that the love which they have for each other is very strong and their love can conquer everything.
Can you do this for love?
Can you get married to you jailed partner?
Kindly share your thought and comment.