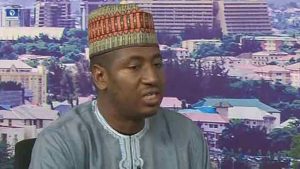 Miyetti Allah Kautal Hore has demanded the arrest of criminals killing Fulani herders in the South-East part of the country.
In an interview with The PUNCH on Thursday, spokesman for the group, Saleh Alhassan, urged security agencies to go after those killing herders indiscriminately.
Alhassan claimed that 50 herders have been killed in the South-East in the last month, adding that Miyetti Allah would avenge the death of those members.
He said, "The security agencies should intensify efforts in dealing with all those terrorists killing Fulani herders, burning police stations, prisons, and destroying institutions in the South-East.
"So far, more than 50 herders have been killed in the South-East in the last one month, we have the record and the Igbo terrorists led by Nnamdi Kanu will pay for everybody they killed.
"It is unfortunate that they have forgotten history, how we saved a lot of Igbos in the North during the Civil War but now they are killing our people. They are making a grievous mistake. We will take necessary steps both legal and cultural steps to avenge the killings of our members."
Reacting to the killing of one of the commanders of the Eastern Security Network (ESN), Ikonso, and six other members of the group in Imo State on Saturday, Alhasaan lauded the security agencies the feat.
The Miyetti Allah spokesman urged the Nigerian Army, police, and other security agencies to intensify efforts in dealing with all terrorist elements in the country.