9 Worst Prisons In Africa. See Where Kirikiri Stands.
Prisons In Africa are considered to be the worst in the world, they are not human right friendly, but this is not to say other prisons around the world are nice to stay because many of them are victims of extreme violence, regular deaths and also overcrowding.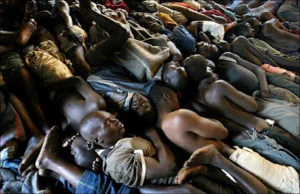 For Africa, malnutrition and overcrowding which lead to diseases and death is usually what spells doom for the inmates the most.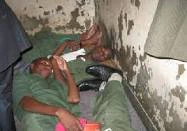 There are actually some conducive prisons in Africa where there are even televisions but we take a look at the worst 9 in Africa.
9 Drakenstein prison South Africa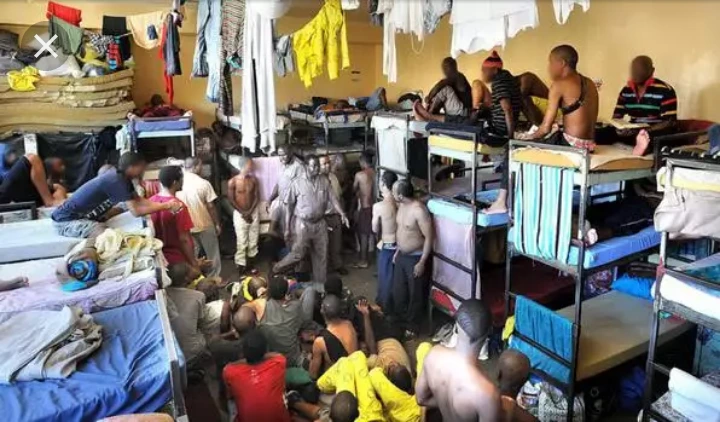 This facility was previously known as Victor Verster and is recognized as Mandela's last jail home.
This 'working' facility holds some of the most notorious gang members in Cape Town. It is in fact ranked as one of the most fearsome centres in South Africa as a whole. It is where the highest number gang members are.
8 Pollsmoor prison South Africa

Pollsmoor is not only the worst jail centre in South Africa but also one of the most dangerous in the world.
This jail has inmates living in overcrowded spaces, and it is almost as if Cape Town gangs run it. Diseases spread rapidly due to the overcrowding menace, and some of the inmates have awaited trial for years on end without any future results.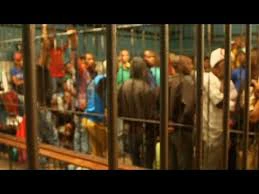 Cases of violence and crude weapons among inmates are commonplace. It gets worse since a facility that is meant to host only 3900 inmates has over 8900 inmates
7 Black Beach Prison, Equatorial Guinea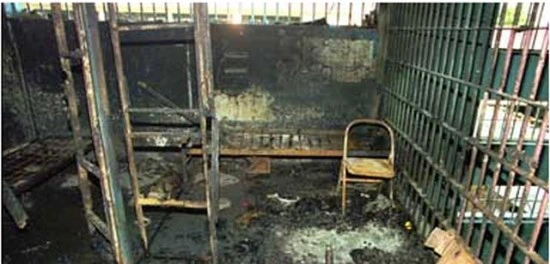 Notorious for human rights offenses, this prison has become synonymous with guard brutality, malnutrition, overcrowding, rat infestations, Overpopulation, no healthcare, little food.
It is common for prisoners to die from chronic disease.
6 Kamiti Maximum Prison, Kenya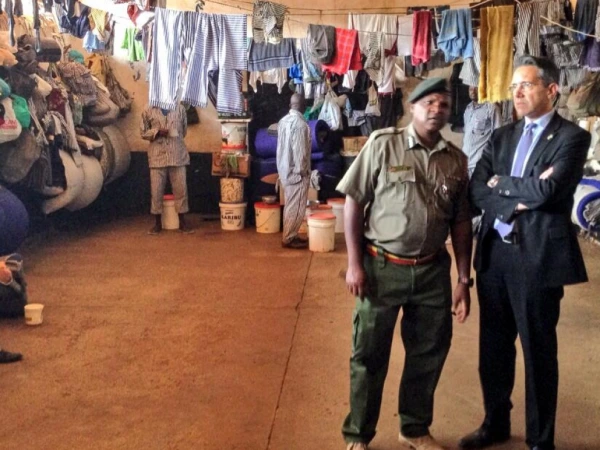 A very big facility that is on a 1,200 acre lot, this prison has gained notoriety due to the unspeakable squalor that the prisoners are subjected to.
The prison, which holds a number of political prisoners, has earned a reputation for instances of sodomy, beating of inmates to death, and epidemics where malnutrition, cholera, and ulcers were normal occurrences.
5 Nairobi Prison, Kenya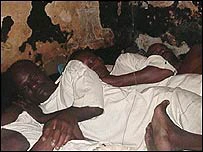 Built in 1911 for 800 prisoners, which boomed to 3,000 in 2003, this prison is one of the most congested in Africa.
The prison cells usually stinks of sweat, human waste, and filth with the stench of garbage hanging in the air.
Generally, living conditions in the prison has made it a struggle for the prisoners to be physically and mentally healthy.
How can they be?
4 The Mukobeko maximum prison, Zambia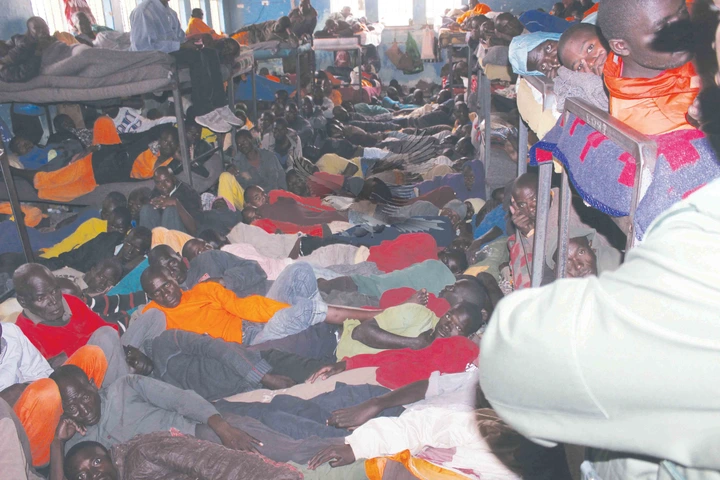 Mukobeko maximum prison cell was originally built to accommodate one inmate per cell.
However, now it holds up to 15 prisoners for a room built for one.
With little ventilation, the prison often experience outbreaks of diseases such as tuberculosis etc.
The prison is also known for its guard brutality, malnutrition, rat infestations, Overpopulation, etc.
3. Kirikiri Maximum prison, Nigeria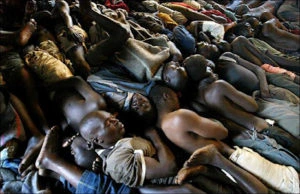 The Kirikiri Maximum Secuity Prison, the most popular prison in Nigeria is infamous for its congestion.
Besides the problem of overcrowding, as there could be up to 50 inmates in cells intended for far far fewer people, it is also infamous for its degrading treatment of prisoners , appalling living conditions, sub-standard medical care, and a very high death rate.
2 Kinshasha, penitentiary, Congo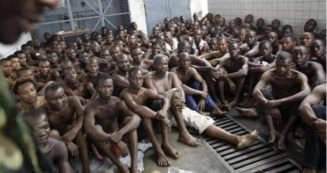 Kinshasha Penitentiary is a prison in Congo, another case of overcrowding, with more than 850 prisoners are packed like sardines into a facility built for 150.
Inmates sleep in hallways, near septic tanks etc disease outbreaks is a daily occurence in the prison.
In 2009, The prison was named the worst in Africa, by a top United Nations human rights official.
1. Chikurubi Maximum Prison, Zimbabwe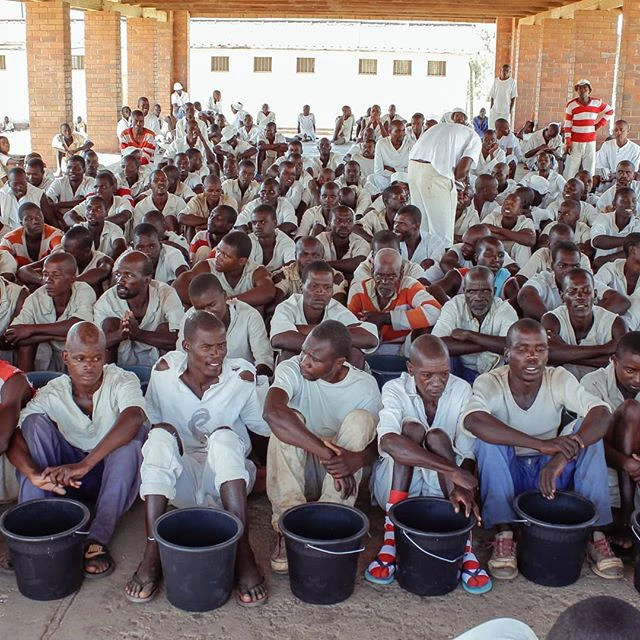 Chukurubi max prison is the largest correctional facility in Zimbabwe. Located on the outskirts of the country's capital.
It houses about 17 000 prisoners (both men and women), the Cells typically measure 9 metres (30 ft) by 4 metres (13 ft), .. and there can be as many as 40 prisoners housed in each cell.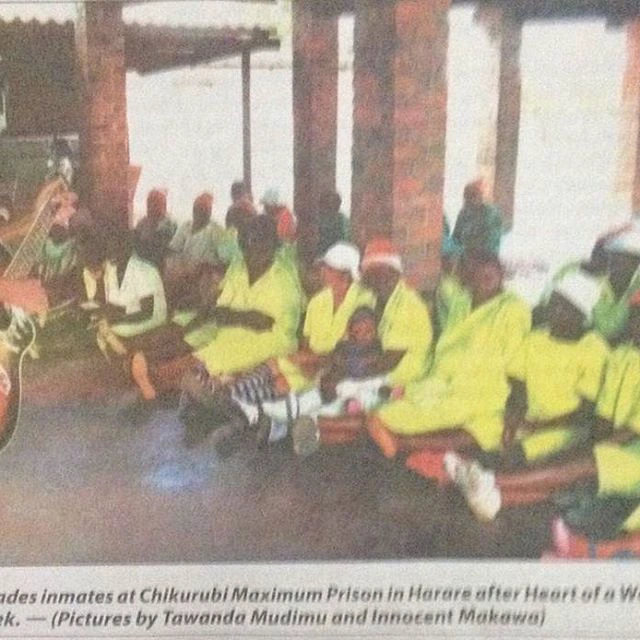 Chikurubi maximum prison Just like the other prisons on this list, is known for its overcrowding, guard brutality, malnutrition, overcrowding, no healthcare, and poor sanitary conditions. Prisoners here spend much of the day locked up and have few recreational opportunities.
Promote Your Song & Video with Us Now At Affordable price contact us us now
08022290573
1805loaded@gmail.com

Share this post with your Friends on