Trying to conceive can really take all the sexiness out of sex.
So the more relaxed and stress-free you can be when trying to conceive, the better.
And if this positions help you relax and have fun, you should try them.
1. CAT (Coital Alignment Technique)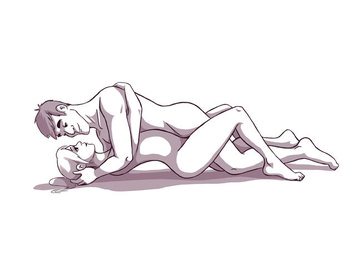 Gravity! His sperm can just slide into home plate. You'll know you're aligned correctly when his pelvis provides consistent clitoral stimulation. This move requires a slow grind and you are sure to enjoy.
2. Doggie Style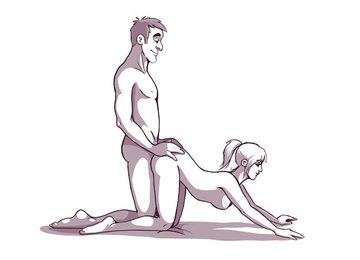 Deep penetration could get his sperm closer to its destination. Once he's in, you can let him set the pace, or you back that ass up at your own speed!
3. Legs on Shoulders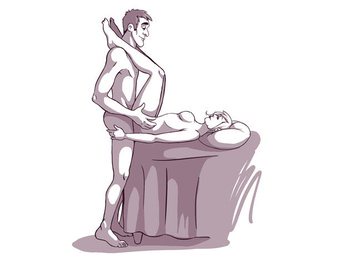 Some people believe that raising your legs in the air after sex can improve your chances of getting pregnant. With this position, you're already there!
Wiggle your bum bum down to the edge of the mattress and grab his butt to pull him deeper into you.
4. Sexy Scissors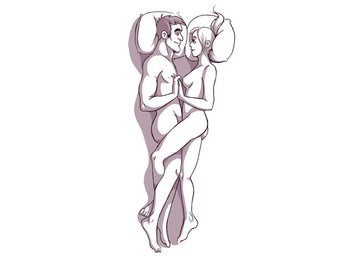 It brings pleasure without much exertion —perfect for those nights when you're ovulating, but so damn tired.
Scissoring is both romantic and satisfying, since you get a lot of friction in all the right spots.
5. Wraparound
Let's say you're ovulating in the middle of the work day and there's no bed in sight. This basic position can be managed on a chair or couch, so you can do it almost anywhere — even the office. Now that's saucy!
Just try not to fall, OK?
6. Reverse Cowgirl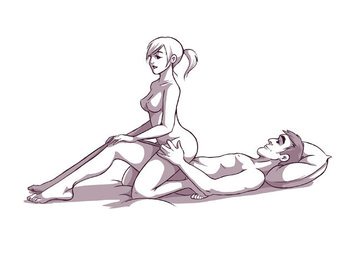 The angle of entry is totally different from the other positions. Maybe that's d trick ur uterus has been waiting for with a little practice, you can learn to swivel ur body from reverse cowgirl to a forward facing woman-on-top position without breaking contact.
7. Side Position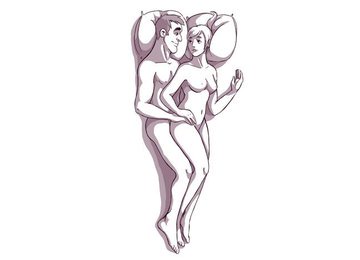 Contractions from an orgasm may help suck the semen up through the cervix for real.
So since most women orgasm more easily wit manual stimulation in the mix, this position is rewarding for everybody involved. Just position could get you to cry.
There are some unscientific theories about why these maneuvers could help you get pregnant more quickly.
Why not test one out tonight?