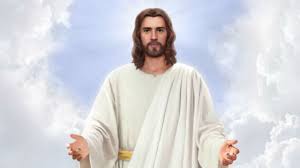 Christians and Muslims both believe in Jesus, love him, and honor him. They are, however, divided over the question of his divinity. Fortunately, this difference can be resolved if we refer the question to both the Bible and the Quran, because, both the Bible and the Quran teach that Jesus is not God.
It is clear enough to everyone that the Quran denies the divinity of Jesus, so we do not need to spend much time explaining that.
On the other hand, many people misunderstand the Bible; they feel that the belief in Jesus as God is so widespread that it must have come from the Bible. This article shows quite conclusively that the Bible does not teach that.
The Bible clearly teaches that Jesus is not God. In the Bible God is always someone else other than Jesus.
1. Matthew 24:36
No one knows about that day or hour, not even the Son, but the Father only.
Here Jesus makes a distinction between what he knows and what the Father knows.
2. Matthew 26:39
My Father, if it is possible, may this cup be taken from me, yet not as I will, but as Thou will.
Jesus' will is likewise autonomous from God's Will. Jesus is seeking acquiescence to God's will.
3. John 5:26
For as the Father has life in Himself, so he has granted the Son to have life in himself.
Jesus received his life from God. God received his life from no one. He is eternally self-existent.
4. John 5:30
By myself, I can do nothing: I judge only as I hear, and my judgment is just, for I seek not to please myself but him who has sent me.
Jesus says, "by myself, I can do nothing." This indicates that Jesus is relying upon his own relationship with God. He is not trying to "please myself" but rather is seeking to "please the one who sent me."
5. John 5:19
The Son can do nothing by himself; he can do only what he sees the Father doing, because whatever the Father does, the Son does also.
Jesus declares that he is following a pattern laid down by God. He is expressing obedience to God.
6. Mark 10:18
Why do you call me good? No one is good, except God alone.
Here Jesus emphatically makes a distinction between himself and God.
7. John 14:28
The Father is greater than I.
This is another strong statement that makes a distinction between Jesus and God.
8. Matthew 6:9
Our Father, which art in Heaven.
He didn't pray, Our Father, which art standing right here!"
9. Matthew 27:46
My God, My God, why hast thou forsaken me?
Inconceivable if he is God the Creator.
10. John 17:21-23
. . .that all of them may be one, Father, just as you are in me and I am in you. May they also be in us so that the world may believe that you have sent me. . ..that they may be one as we are one: I in them and you in me.
In this prayer Jesus defines the term "to be one." It is clearly accomplished through the relationship of two autonomous beings. Christian believers are to model their relationship (to become one) after the relationship of God and Christ (as God and Christ are one). Notice that "to be one" does not mean to be "one and the same."